ZNU goes Zero
Why ZNU goes Zero?
Climate change is constantly progressing. According to current scientific findings, the global warming occurring since the middle of the 20th century is largely man-made. The past three years (2016-2019) were the warmest in history (Source: www.giss.nasa.gov). This development is caused by CO2 concentrations in the earth's atmosphere rising at levels never experienced before. The forecast climate impact has ecological as well as both social and economic consequences.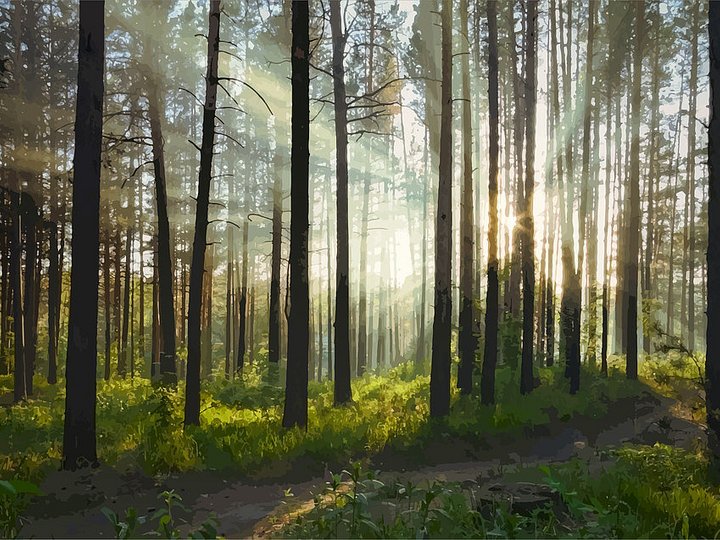 Aim of the initiative
This is why the ZNU - Center for Sustainable Leadership of the University of Witten / Herdecke (Faculty of Economics, Management and Society) wishes to assume responsibility together with its partners, proves its pioneering role and sends out a signal for other economic actors:
By 2022 at the latest, the ZNU is aiming to operate with its approx. 90 partner companies at their German sites in a climate-neutral manner. In addition to avoiding, reducing and compensating for greenhouse gas (GHG) emissions, partners will also be implementing additional projects under the motto "education, soil and / or trees" to make an additional contribution to Earth's sustainability. With this joint initiative communicated in spring 2018 for the first time, the ZNU wishes to make a clear statement for entrepreneurial climate protection and do even more justice to its responsibility for future generations.
The ZNU is aware of the importance of the value chain consideration, therefore Phase I (until the end of 2022) refers to Scopes 1 and 2 and will then be gradually expanded with Scope 3 criteria.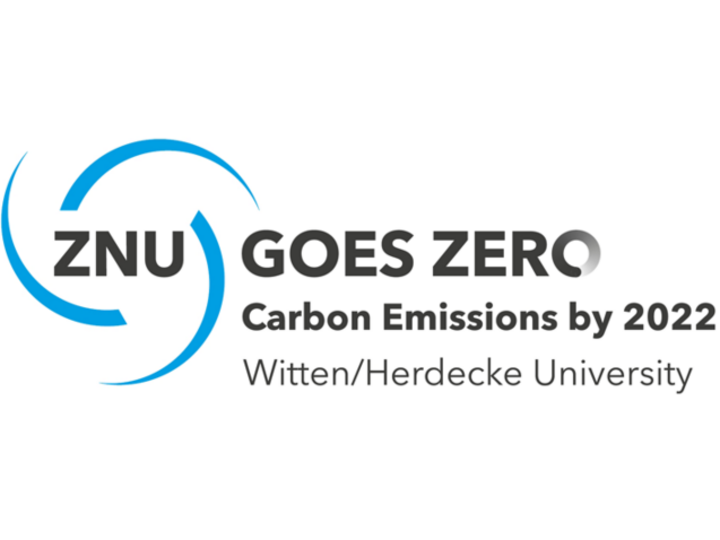 More information: Commitment of the ZNU network partners
Source: ZNU – Center for Sustainable Leadership, 2018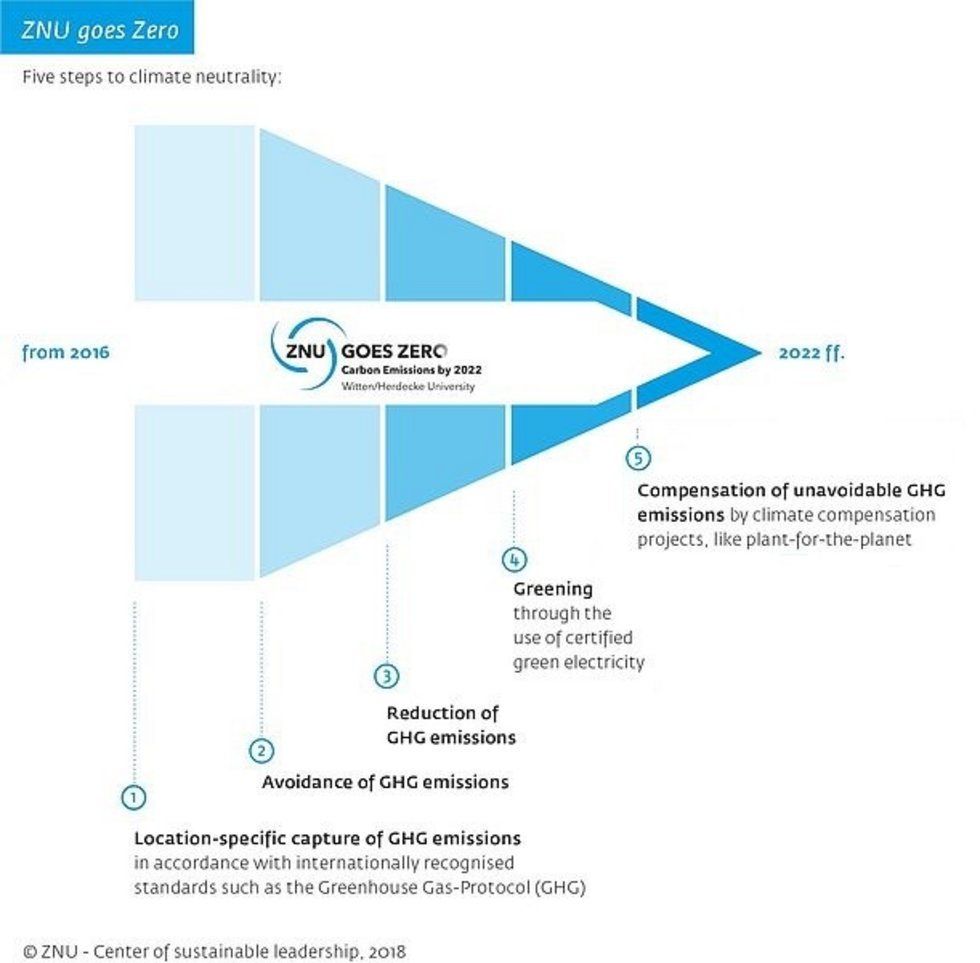 Who is the ZNU – Center of sustainable leadership?
The applications-oriented research institute at the Business School of Witten/Herdecke University was established by Dr. Axel Kölle and Dr. Christian Geßner in 2008. The ZNU currently employs 15 members of staff.
The ZNU's mission is to make sustainability a graspable concept and to inspire people about the opportunities that sustainable management holds. The ZNU is actively involved in research and teaching, continuous education and conferences as well as in the development of holistic solutions for more sustainable entrepreneurship ZNU Standard - driving sustainable change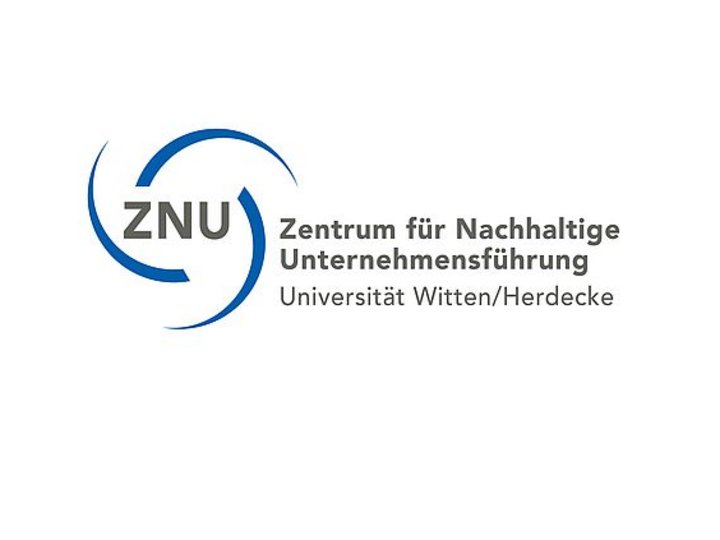 More information: ZNU Standard - driving sustainable change